To change your current subscription plan you can either change it directly within the App or from your device's Settings.
To change your subscription plan within the App:
- Go to My Account page and tap the "Change Plan" button.
- Then choose the new plan you wish to subscribe to.

Don't worry you can't be subscribed simultaneously to several plans, this action will automatically cancel your previous plan and you will switch plans at the end of the current billing period.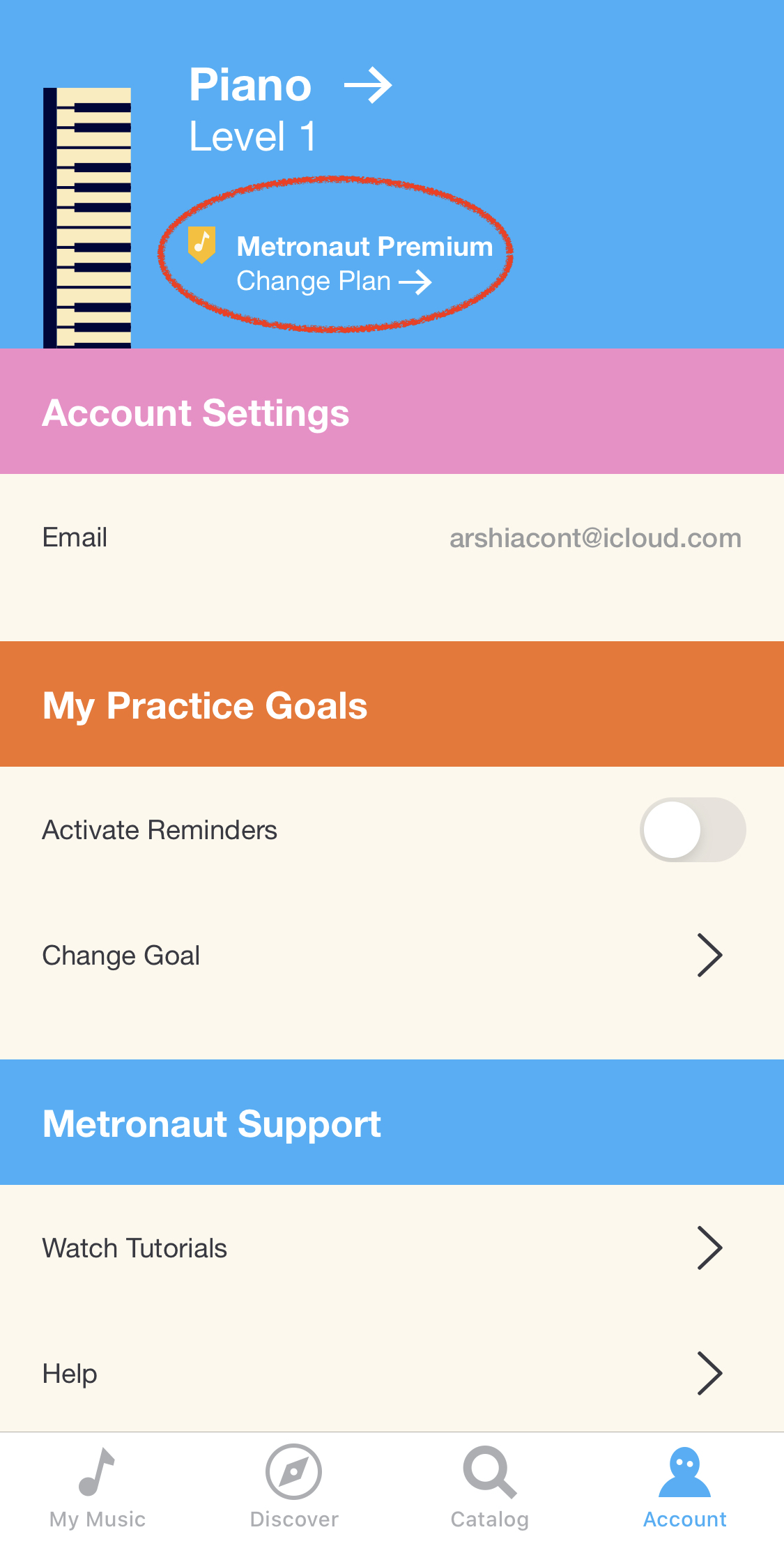 To change your subscription plan from your device's Settings:
Open the Settings app on your device

Tap Your AppleID on top (You may be asked to log in)



Select "Subscriptions"

Select the Metronaut subscription


Select the new plan you wish to subscribe to among the available options