Have you forgotten your password? No worries, we have all been there, follow these instructions on how to reset it.
- Launch the app on your device and tap the Login with Email button on the screen.
- Tap the Forgot password? button on the top right corner of the screen.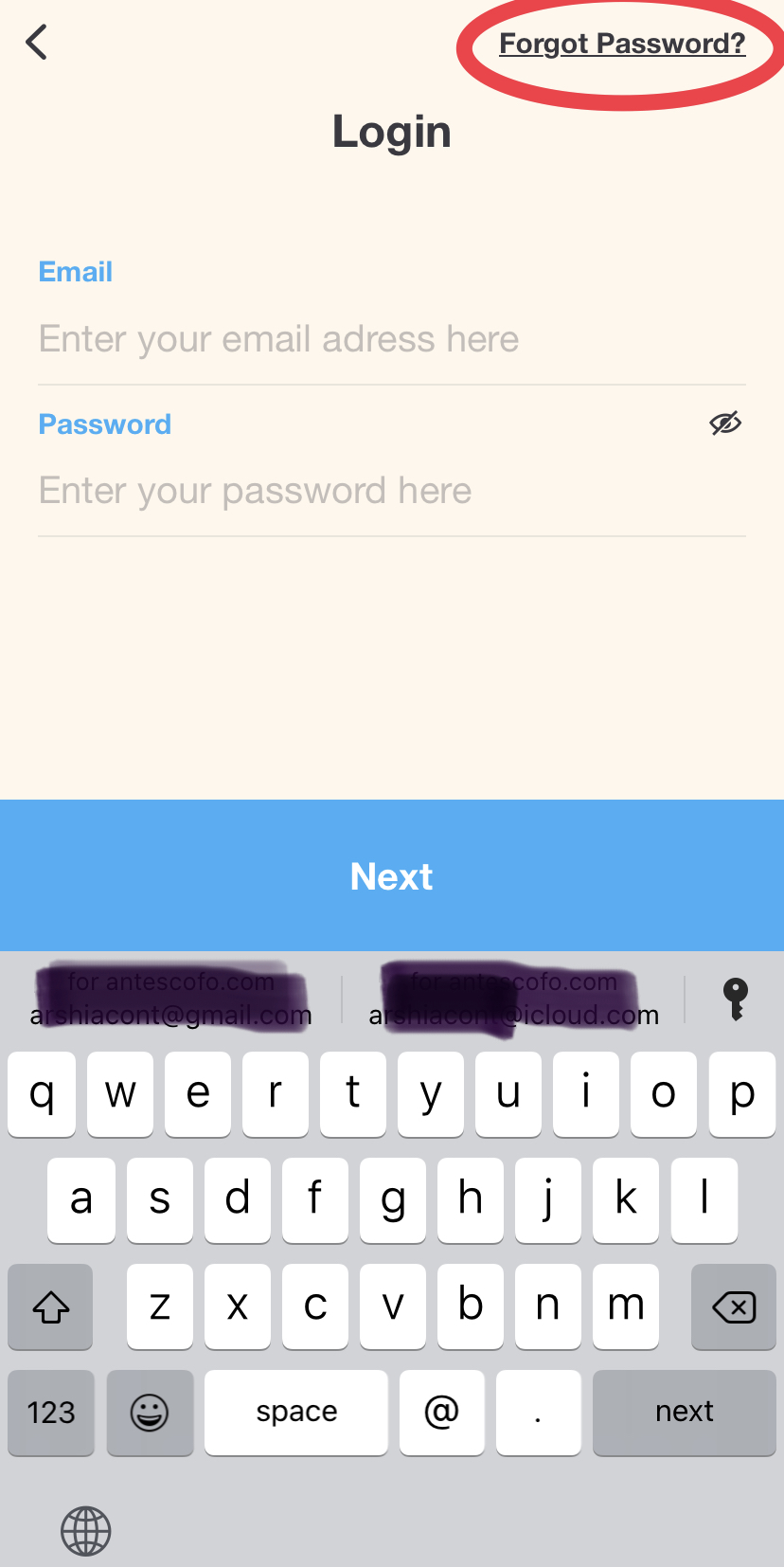 - Enter your email address and press the arrow.
You will receive an email with instructions.
Clicking on the link included in the email will open a window in your preferred web browser. Enter your new password and click on OK.