Only have a short amount of time for practicing?
Need guidance to know what and how to practice?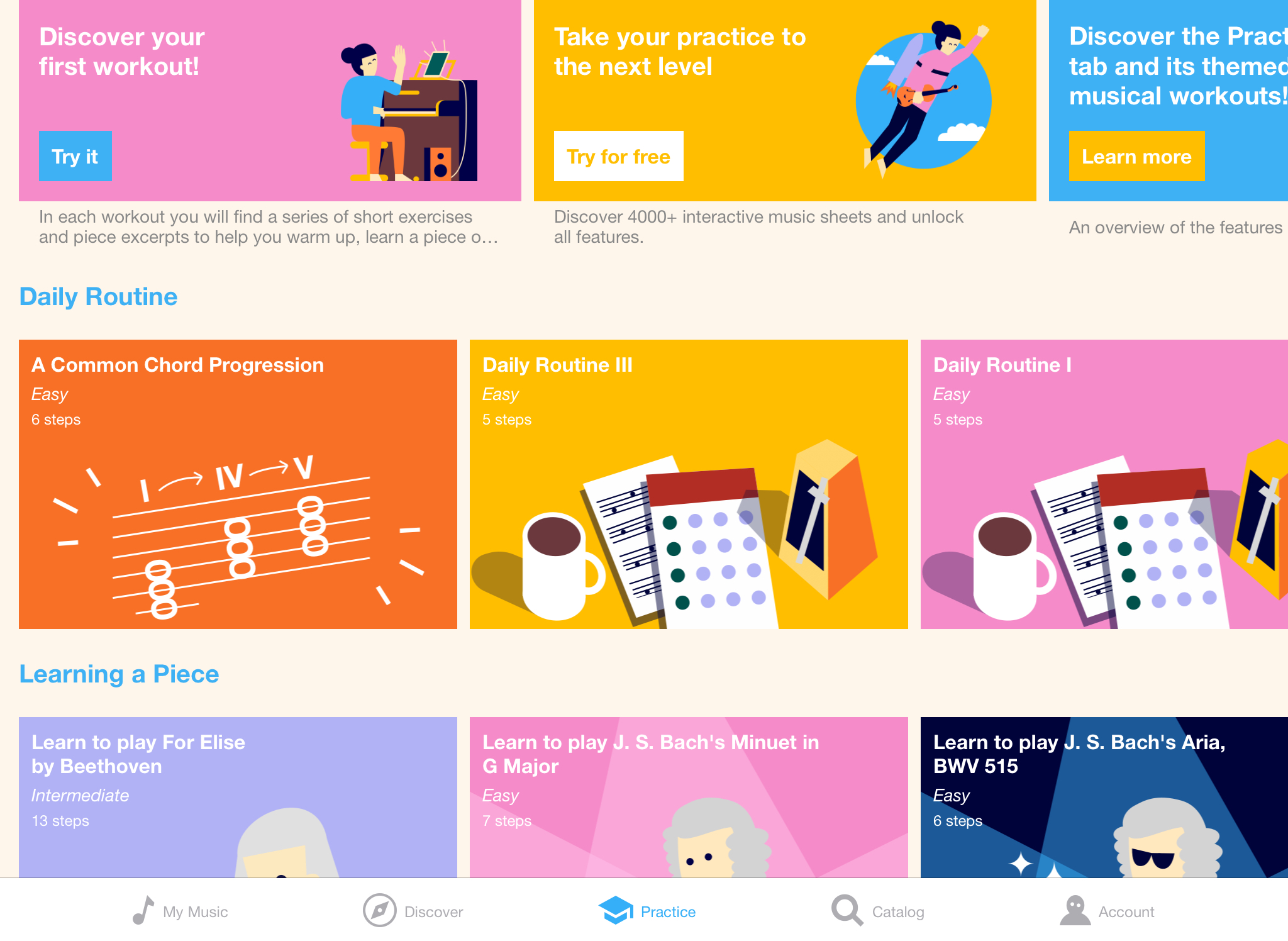 Then, the Practice tab is the best place for you to start with Metronaut. There, you will find themed workouts, each composed by a series of short exercises or piece excerpts with practice tips.

Workouts are divided in 3 sections:
Daily Routines: Workouts for warming up and working on your technique. A great way to start your session!
Learn Pieces Step by Step: Workouts that will help you learn new pieces by breaking them down into bite-size steps.
Training with Masterpieces: Workouts that focus on specific musical skills through excerpts of real pieces. A fun way to improve!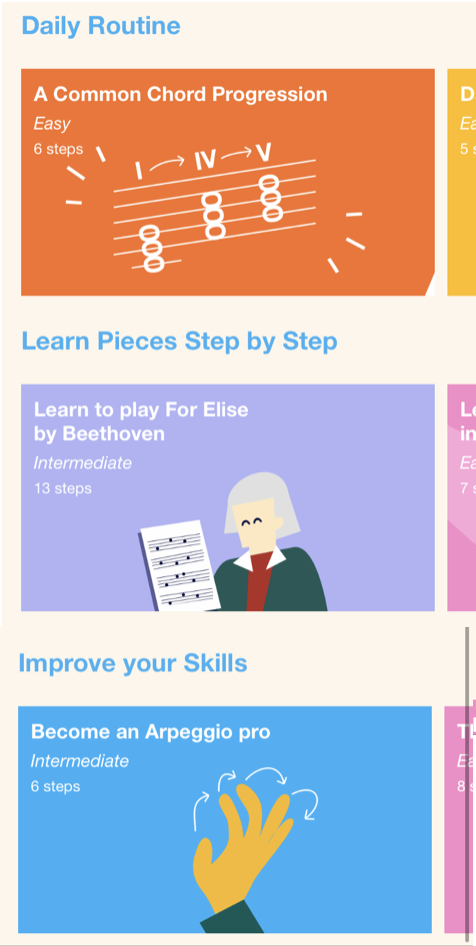 At the end of your performance Metronaut will let you know your accuracy score. Score higher than 75% to complete the step!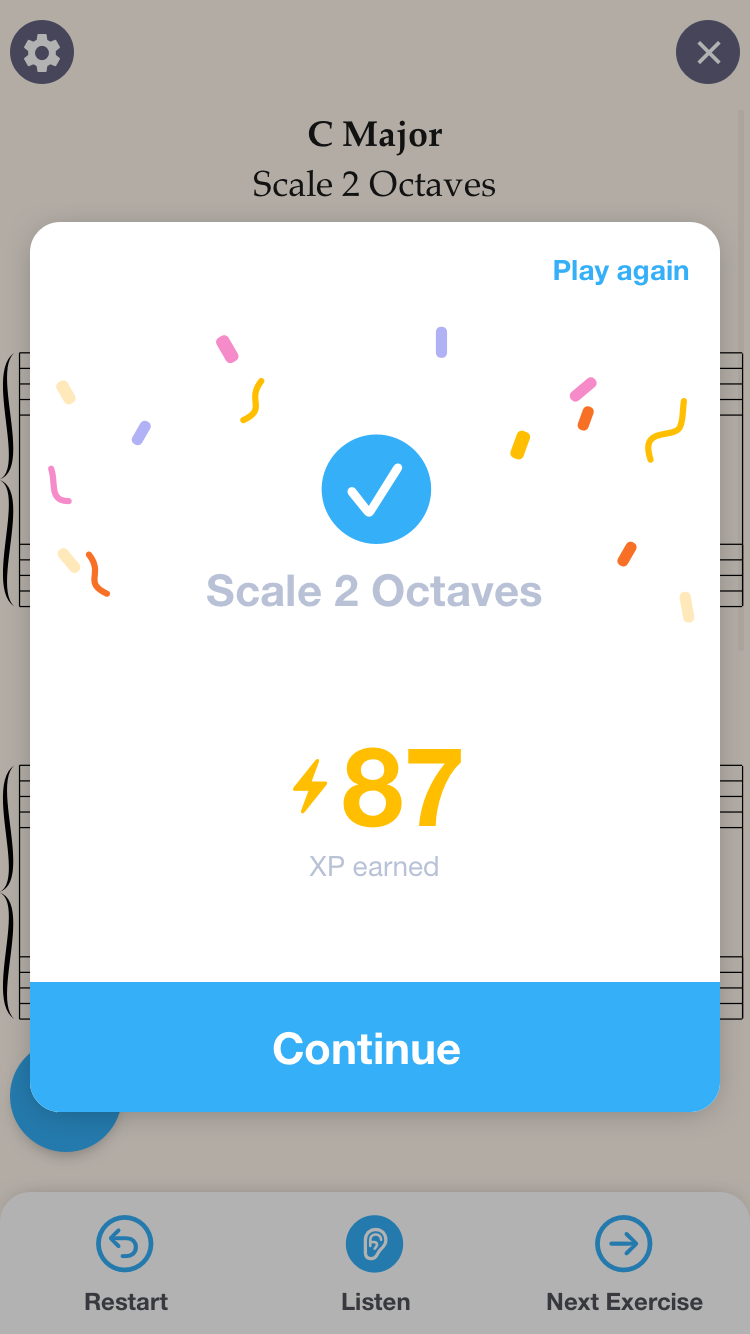 This tab is only available for pianists for now, but we are working on adding more instruments. Send us a message if you'd like to see this for your instrument!