With Metronaut learning your favorite pieces is easy and fun.
Let's take a quick tour of what you can do with the App: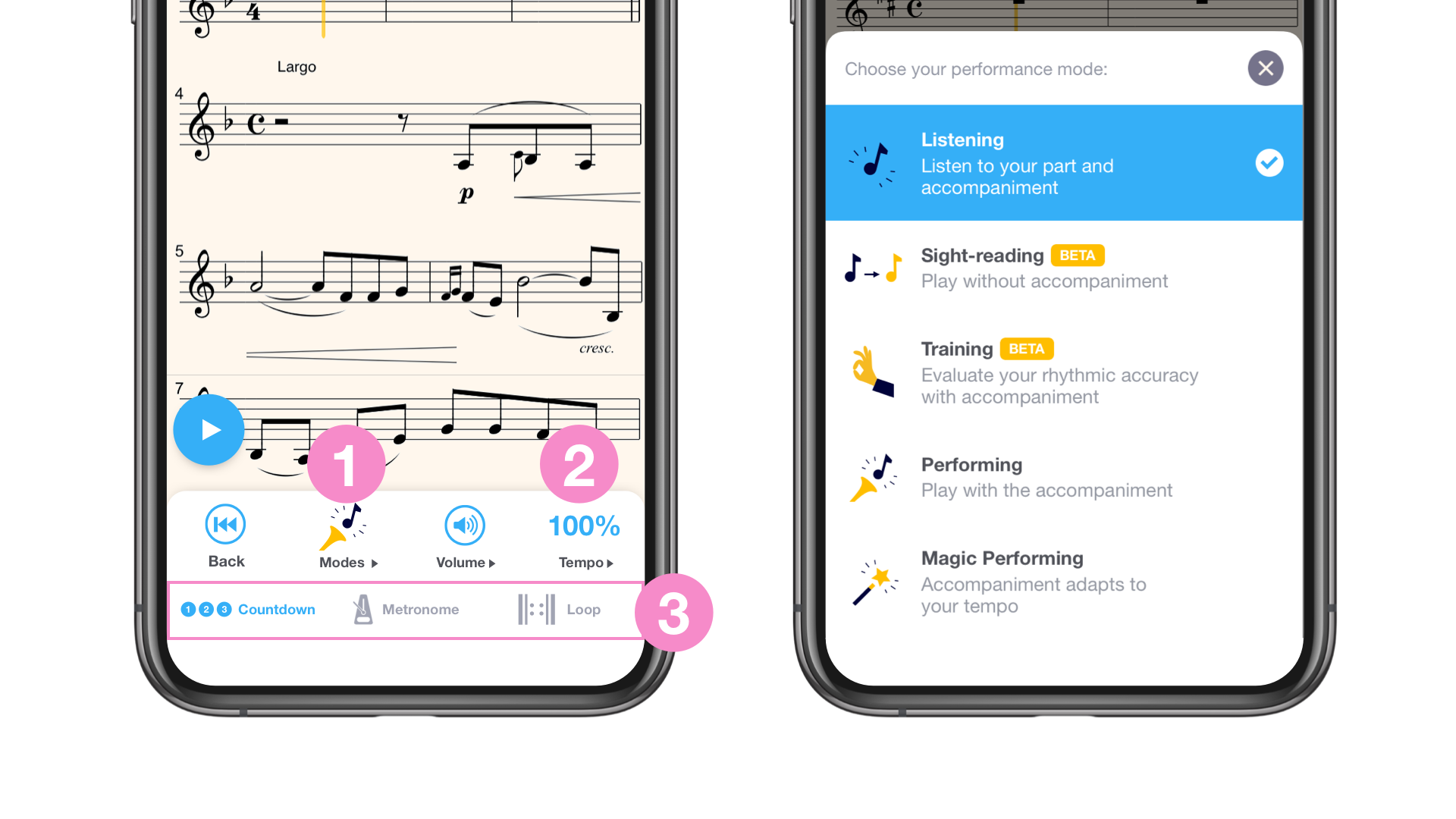 Checkout the Video at the bottom! ;)
1) Choose the practice mode that fits your learning stage

Listening mode helps you get familiar with the piece by hearing both your part and the accompaniment.
Sight-reading mode allows you to learn the notes without accompaniment and at your own pace, Metronaut will move the cursor and scroll the score as you play the right notes.
Training mode enables you to work on your rhythmic accuracy with accompaniment thanks to real-time feedbacks.
Performance mode allows you to play with accompaniment at the speed of your choice
Magic Performance mode lets you take the lead, you can speed up or slow down during your performance and the accompaniment will follow you in real-time.
2) Choose the tempo you want to practice to

You can very easily slow down the accompaniment tempo with our slider at the bottom of the screen.
3) Use our practice tools to make progress

When practicing you can choose to switch on or off the countdown (to help you start on time), the metronome and the loop feature (to play a passage in loop until you've mastered it).
Check out all the tools offered when practicing such as Tuner, Printing, Annotation, Transposition and more.